Rail tie plates are used not only to support the rails, but also to fix the entire rail fastening systems. It always works together with anchor bolts or spikes by sustaining the load of a rail track and also transferring part of the load to the tie sleepers, with a flat smooth resting surface to guarantee the vertical alignment and hold the rail in correct gauge for a rail line system.
The rubber base plate of railway track is the major part of track structure, install between rail and concrete sleeper, its main function is to buffer the high -speed vibration and impact of the vehicle through the rail, protect the roadbed and sleeper, the signal system will be electrically insulated, another because the rubber base plate has been exposed to the atmosphere for a long time, it's required to have good natural aging, cold resistance and heat resistance, the rubber base plate of subway has good performance of damping and low noise.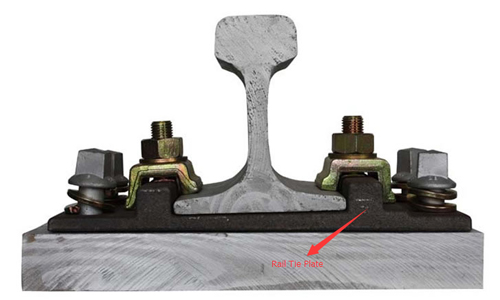 The characteristic of railway rail base plate
1, Property of shock absorption, anti aging, abrasive resistance, robustness, high temperature resistance, the product has natural rubber, butadience-styrence rubber, chloroprene rubber adhesive, HDPE, EVA, high elasticity of product, it is not easy to deform or fracture at various temperatures.
2, The use of long cycle, low maintenance and replacement cost.
3, Model complete, it is suitable for all kinds of rail and wooden pillows,including 43kg, 50kg and 60kg, concrete sleeper etc.
 The use of railway rubber base plate can greatlt improve the transport capacity of motor vehicles, reduce the number of crossings, avoid traffic accidents caused by motor vehicles. It's worth promoting application from the aspects of safe economy and environmental protection social benefit.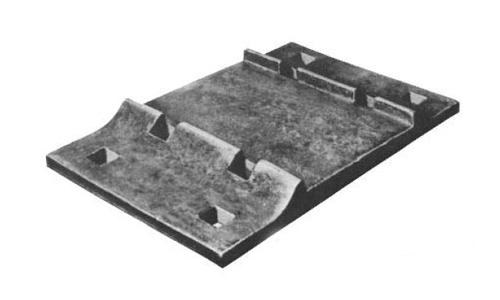 Zongxiang steel group has established more than 2 decade years, we have many professional team service you for 24 hours every day. We provide light rail, heavy rail, if you have any question about us , you can contact us through email or online chat.
Based on the above summary of the simple installation of the track, hope can help more customers to carry out rail installation, it can provides important support to improve production efficiency.
Tel: +86-15838393482