Rail joint/joint bar, commonly known as rail  fishplate, is the fastener to connect the rails, generally consist of clamp and track bolt, could be removed and reuse. The prices are different according to the weight.
 Rail fishplate(the splint of rail joint)common named the pilwood, connect at the head of the track. It can be divided into light rail, heavy rail and crane rail. A rail fishplate is a fastener used to connect the rail to the rail.


Distinguish with material: nodular cast iron, Q235, forge.
Application: A fishplate is a fastener used to connect the rail to the rail.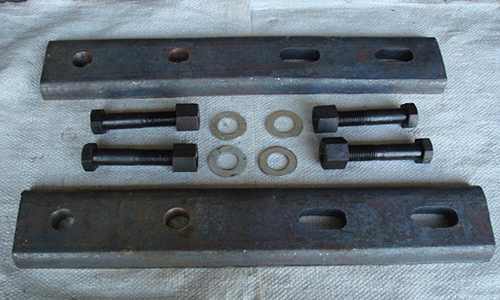 The failure analysis of fish-rail plate can be seen, one of the most important reasons for the cracks is the interaction between the rail and the fishplate. So how to minimize the impact of this effect, it's a problem that is still to be solved. Besides, in recent years, when someone study the crack of the steel rail bolt and then notice the effect of the rail fishplate on the steel plate, find it can use the supporting form of the inclined plane of the fishplate, the wedge type supports can make the vertical tensile to the steel rail waist, this stress increases the production of the steel rail bolt crack, therefore, it is recommended to use the hinged support structure widely used in the United States and the Soviet union. At the same time, only the rail fishplate and the steel rail are considered as an inseparable system, study the interaction between them, it can ensure that the whole line has good connections, improve the safety of line operation.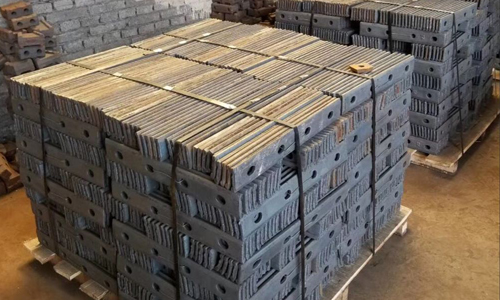 Equipped with creative and responsible workers, as well as advanced equipment, Zhongxiang Steel Group is one of the largest manufacturers and suppliers of steel rail fishplate. We have many products in stock. Welcome to wholesale our customized bulk steel rail fishplate made in China at low price. And our service spreads to Southeast Asia, the Middle East, India, Vietnam, Pakistan, Thailand, Indonesia, South Korea, Saudi Arabia.
WhatsApp: +86 15838393482